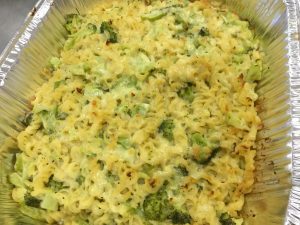 Today when we cooked Cheesy Broccoli Pasta Bake the kitchen skills we used were knife skills and team work.
All of the meal was labelled with the ingredients and any allergen warnings ready to be donated.
We made this meal for The Light House Foundation and would like to wish that who ever gets this meal at home enjoying the warmth and flavour of the pasta bake.