Exciting, engaging and fun food education – children and teenagers work together to learn valuable life skills!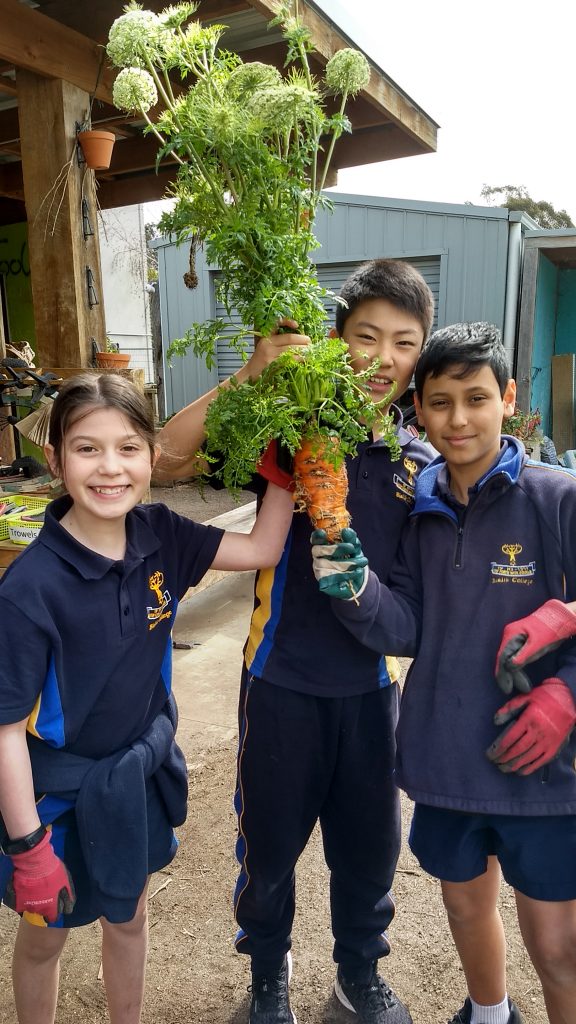 The Bialik College Kitchen Garden Program is an integral part of the Years 4 and 5 curriculum that develops students thinking skills, knowledge and passion to respond to health and environmental challenges and changes in local and global communities. During kitchen and garden classes students learn the science behind growing, harvesting and prepare meals. The program is implemented in an authentic and meaningful way using an integrated approach to incorporate all aspects of the curriculum. Students create positive lifestyle changes in their own lives and the greater school community.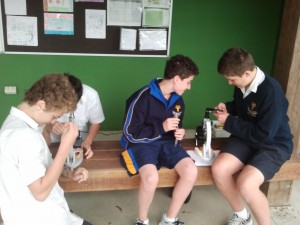 As part of the ETGAR program the year 8 and 9 students work with the year 4 and 5 students to develop and care for the veggie garden. Certain produce is also grown by the year 8 and 9 students for them to prepare sweet and savory delights to sell in their student run café as part of their building a business elective.
The Year 8 and 9 students also have ownership over the frog bog and are responsible for researching, planning, budgeting, ordering and building the frog bog and how the frog bog will be maintained. This process is incredibly successful in students gaining an appreciation of the steps and skills involved in running and managing a project.